How To Outdoor Entertaining!
We love nothing more than a summer weekend in the Hamptons. Connecting with friends and family, enjoying the beach, the natural beauty of the farmlands and of course, outdoor entertaining. Let's just be honest, we came for the food!
The Eastern End of Long Island has some of the best local markets and farm stands for fresh produce, flowers, prepared foods or fixins for your Instagram worthy grazing table. Here are a few of our favorites.


This Hamptons staple began as a cookshop in Sagaponack, New York that been around for 40 years and it's truly a family affair. Owner and cookbook author Sybille Van Kempen works with her children to keep the food and drinks flowing between their various locations: Bridgehampton Inn, Loves & Fishes Restaurant, Foodstore and Cookshop. You can't beat their freshly prepared foods and snacks rooted in family cooking traditions.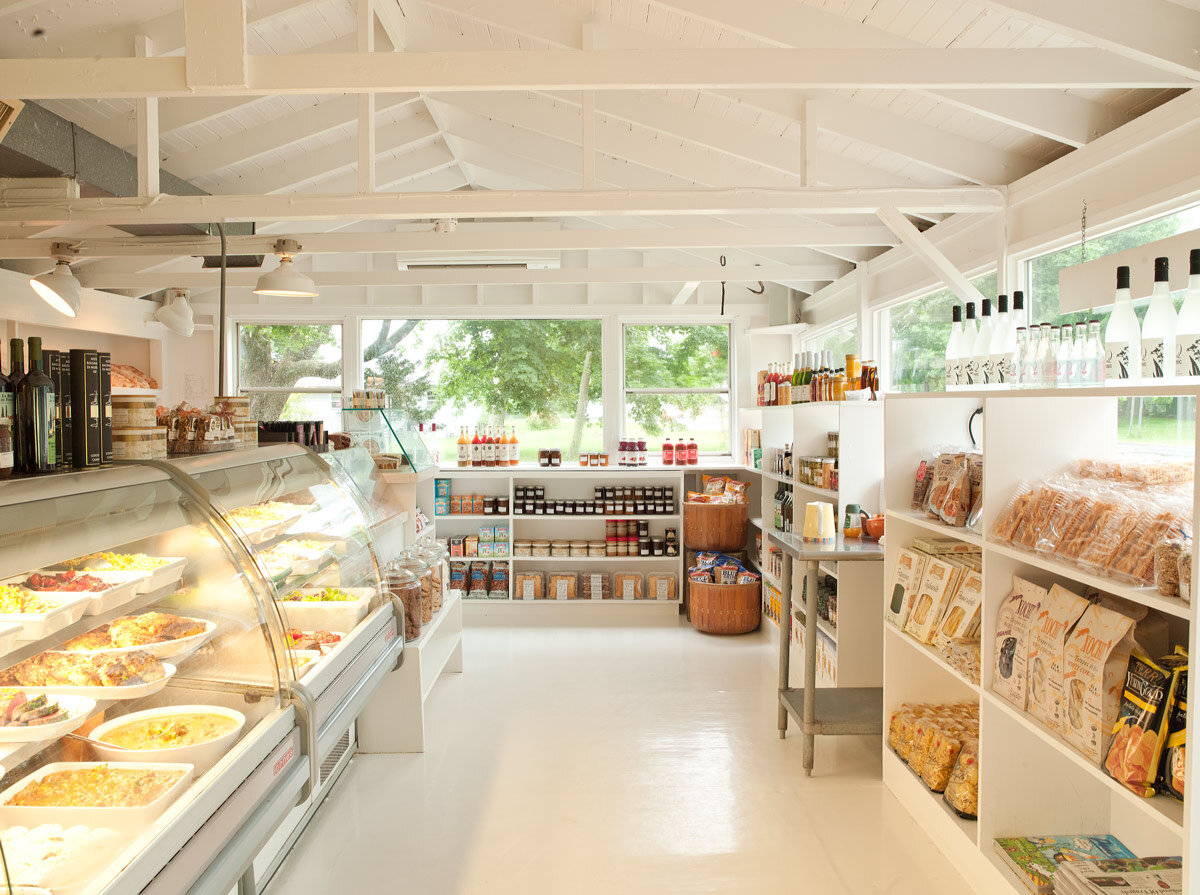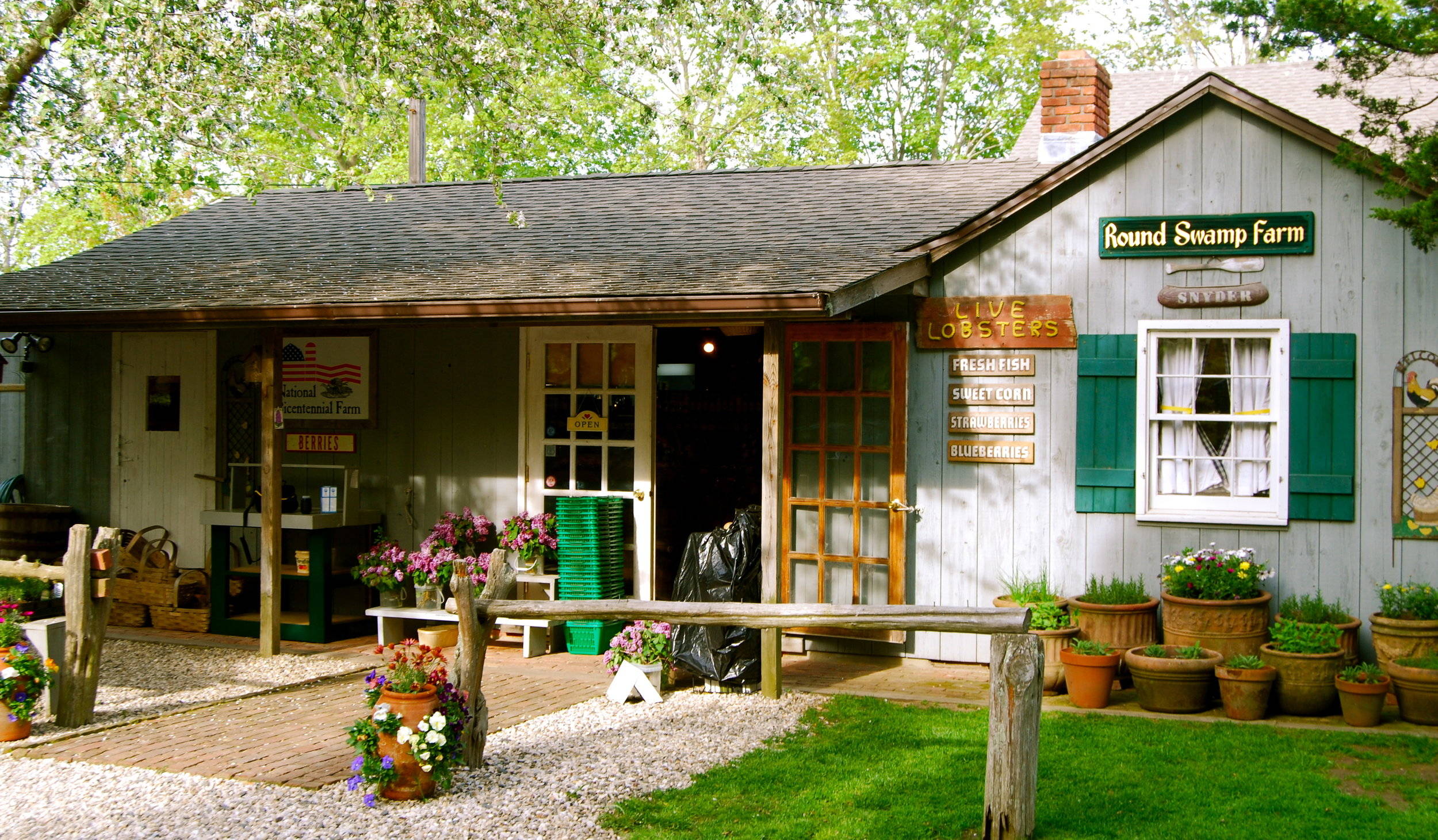 Round Swamp farm began as a little red farm stand when it was started by Carolyn Lester Snyder over 40 years ago in East Hampton, New York. She began growing and selling cucumbers and corn from her grandparent's farm land. It's now a Hamptons staple and is still operated by the Snyder family. It has now expanded to two other locations, one in Bridgehampton and one in Montauk. Their pies and muffins are a huge draw but don't underestimate their prepared meals like "Skinny Parm" which is unbreaded and unfried chicken parmigiana.

Located in Amagansett, New York and founded by Amanda Merrow and Katie Baldwin in 2009, this farm stand is beloved in the community for what it gives back to the community: local wheat. Amber Waves is one of the few farms on the east end to raise and harvest its own wheat, making their local baked goods unrivaled. You'll also appreciate their fresh veggies and wildflowers. If you've walked around the Hamptons long enough, you've probably seen people with Amber Waves Farm hats. It's that good.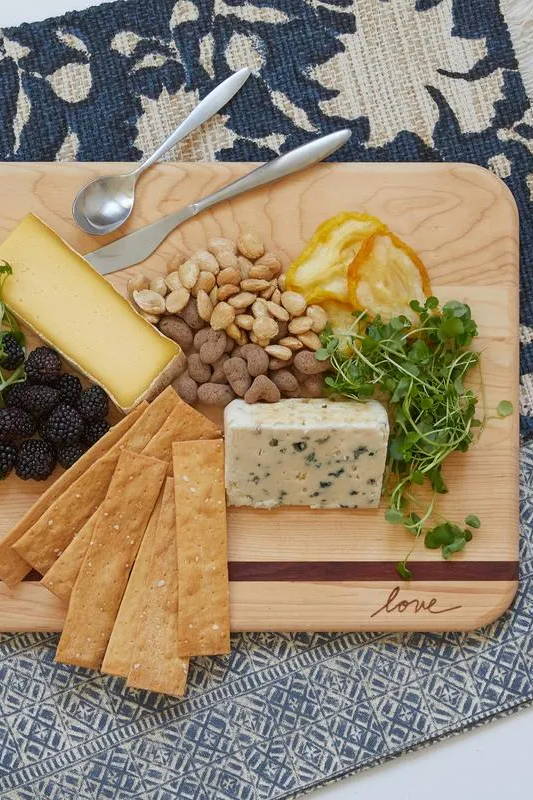 The Hamptons has some of the best restaurants in the world – for food or people watching; but sometimes nothing beats an intimate gathering at home. Whether it's breakfast alfresco, a large garden salad at lunch or cocktails at sunset, we live for outdoor dining in the summer. Also, it gives us a chance to jump on the emerging Instagram grazing table photo trend – a skill many of us perfected during the pandemic, when many restaurants were closed.
Get inspired to create your own spread – whether it's with our cutting boards that double as serving boards, mixing and matching plates, bowls or mugs and adding table linens. Find your signature look!
For flowers we visited Friend of ED George Kolasa at his home Sherrill Farm House – an East Hampton farm house from the 1700's.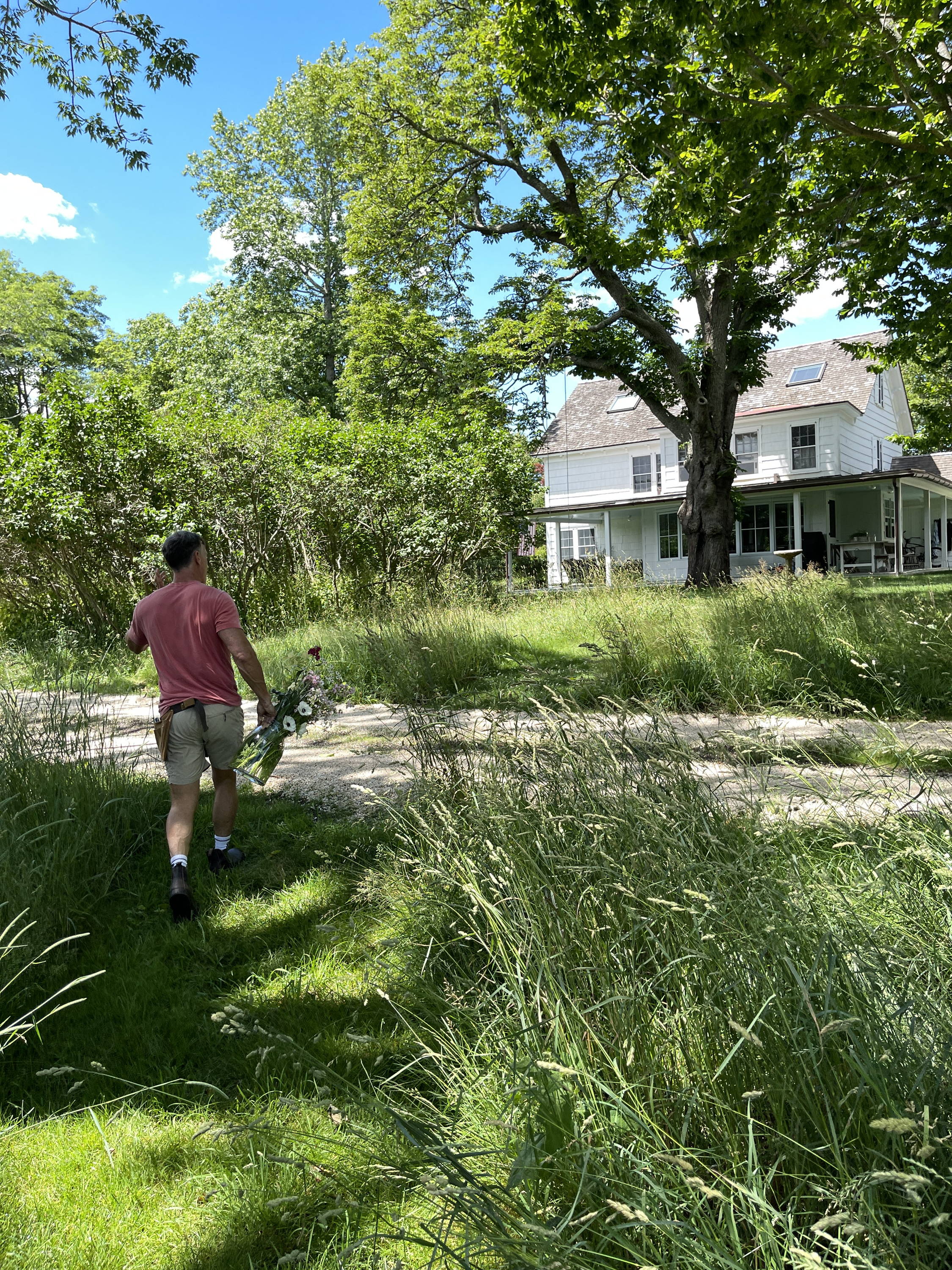 He's a New York fashion exec turned green thumb who raises his own flowers and veggies, which he harvests regularly and puts out on the side of the road. It's an honor system (he leaves it out for people to help themselves) and you can pay via Venmo. He calls it a "first step" to a business. Every farm stand, as you read above, has its firsts and we love George's garden to table philosophy.
Our Latest Obsession – Blind Date Syrup

There's a new sweetener in town and you can use it on seemingly anything. Blind Date Syrup is 100% organic and is a better option than high glycemic sugars like maple, honey and refined sugar. Founded by Monica Ferguson (whose house we shot this at), it's packed with nutrients and antioxidants -- Use it in baking, pour it over unsweetened yogurt or naturally sweeten oatmeal. You can also drizzle it over goat cheese in place of figs. Get it at Loaves & Fishes or Babinski's Farm Stand in the Hamptons or website.