When Ellen was 13 she dreamed of being an interior designer. Growing up, her family moved a lot, so she got to experience a variety of different homes. In each, she would look in the rooms and imagine what the environment could be. While Ellen didn't become an interior designer by trade, it's become both a passion and a hobby. When she's not on TV, she's hunting for the next piece of statement furniture or looking for vintage fabrics to add to her homes. To that end, she's created a home lifestyle collection that includes furniture, lighting, bedding, rugs and bathroom vanities. Here are a few of Ellen's favorite tips to refresh your home.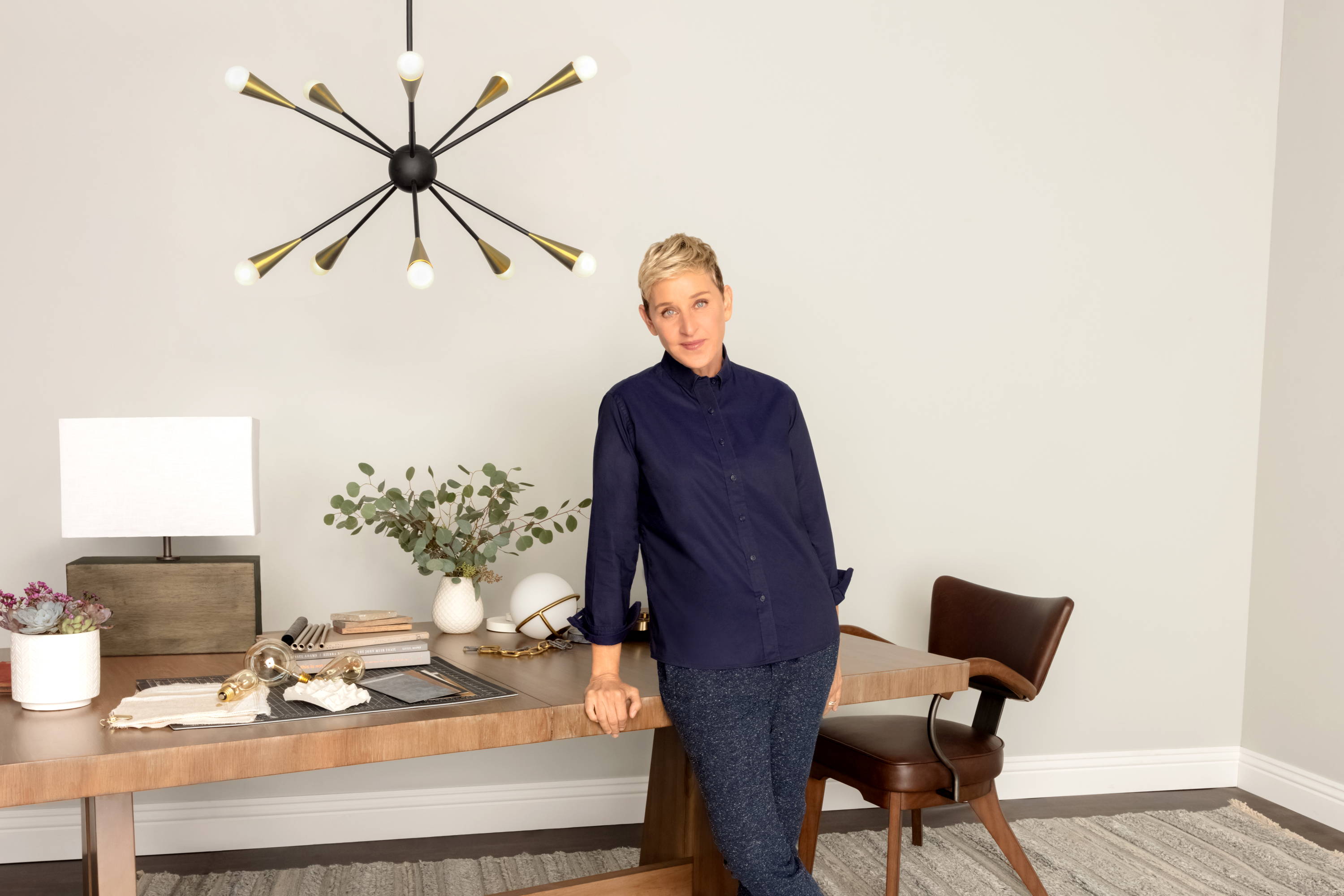 Neutral Colors Make the Best Palette

Ellen has a very specific philosophy when it comes to creating the color pallet in a room. "I like neutral colors with stronger colors in art, pillows, or a nice throw. Big color statements on walls or furniture can be fun, but limit the possibility of changes." Her ED Ellen DeGeneres home collection offers lots of options for neutral bedding, with pillows and throws that have pops of color or unique textures. The collection also offers many rug options with deep rich colors to ground a room.
Less is More When it Comes to Furniture

Ellen recently launched a furniture collection with EJ Victor inspired by her favorite mid-century and rustic modern pieces from her own collection. The collection is handcrafted in North Caroline and features pieces with unique silhouettes or rounded edges, reclaimed wood and a fresh minimal aesthetic. "When finishing a room, I find it's often useful to take one thing away. I always want to make sure it doesn't look overdone or fussy." For fabrics, she worked in her love for neutral tones, leaving room to personalize with bright pillows or a throw.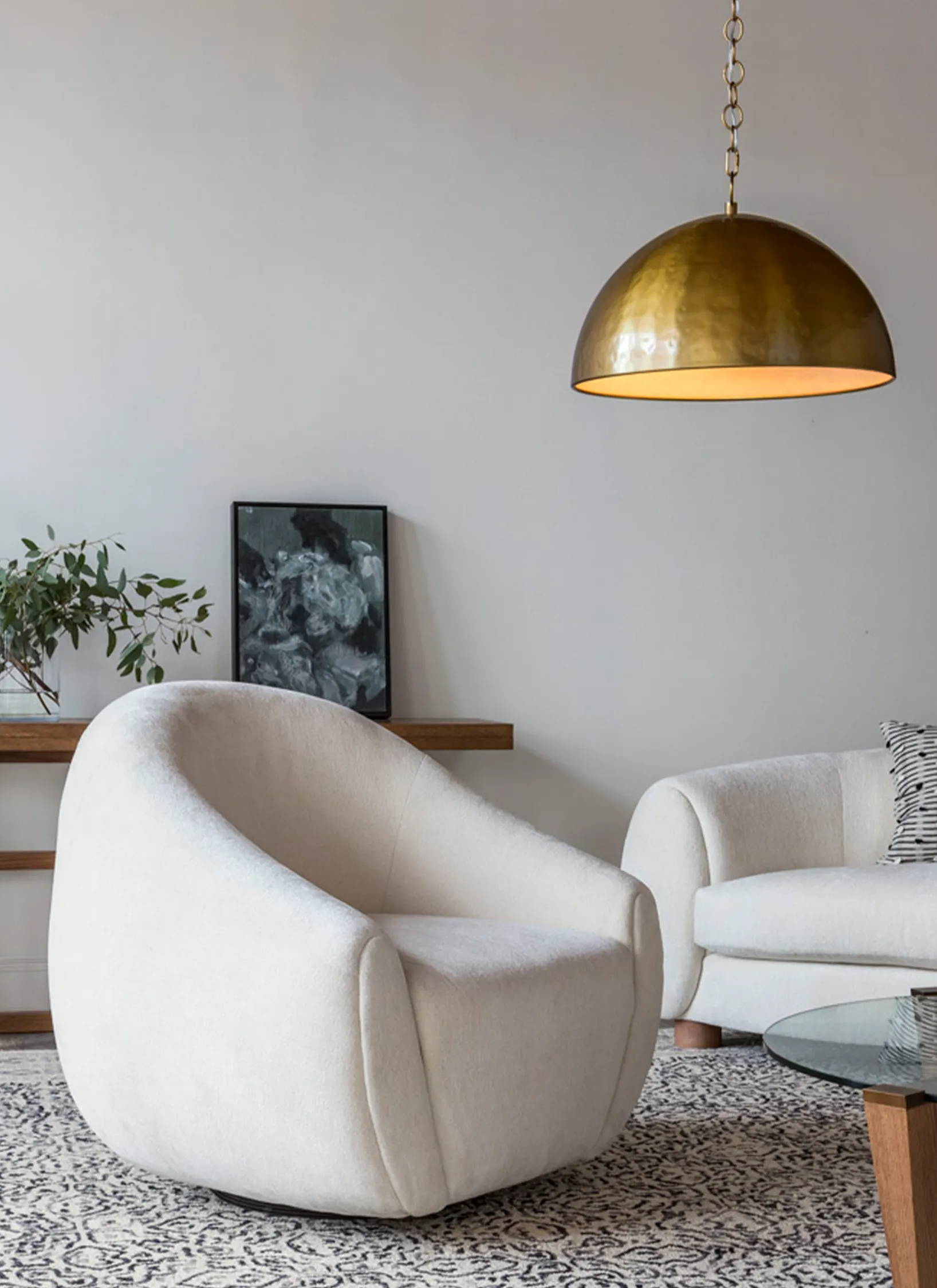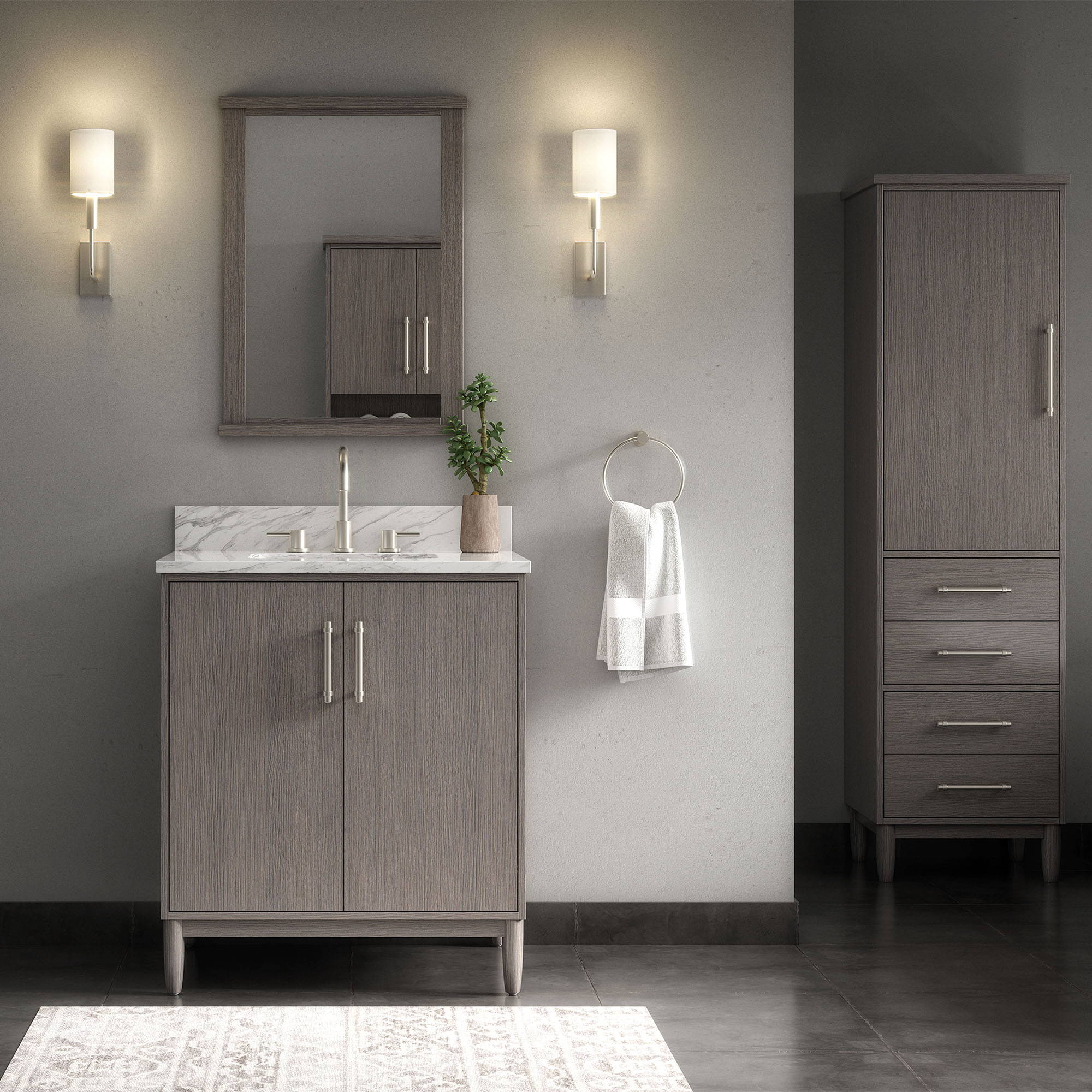 A Bathroom Needs to be More Than Beautiful, it Needs to Function

To Ellen, there's nothing more frustrating than having a bathroom that's beautifully designed but doesn't work easily. When creating our bathroom collection, which offers vanities and a variety of cabinets for storage, she made sure there would be multiple options for storing and organizing things. "We spend a lot of our time there, so I think it should be a serene place where you can relax." Now you can keep the clutter off the vanity top and store in a drawer for a more zen environment.
Let There be Light, Lots of It

Ellen has perfected the art of lighting a room. "Every room needs more than one light source. Lighting can be harsh or insufficient if you just rely on ceiling lighting." She likes soft, even lighting, and with that in mind she designed a full lighting collection that includes floor and table lamps, in addition to ceiling fixatures and wall sconces to create the right mood. For many of us who have spent more time at home in the last year on Zoom, lighting is more essential than ever.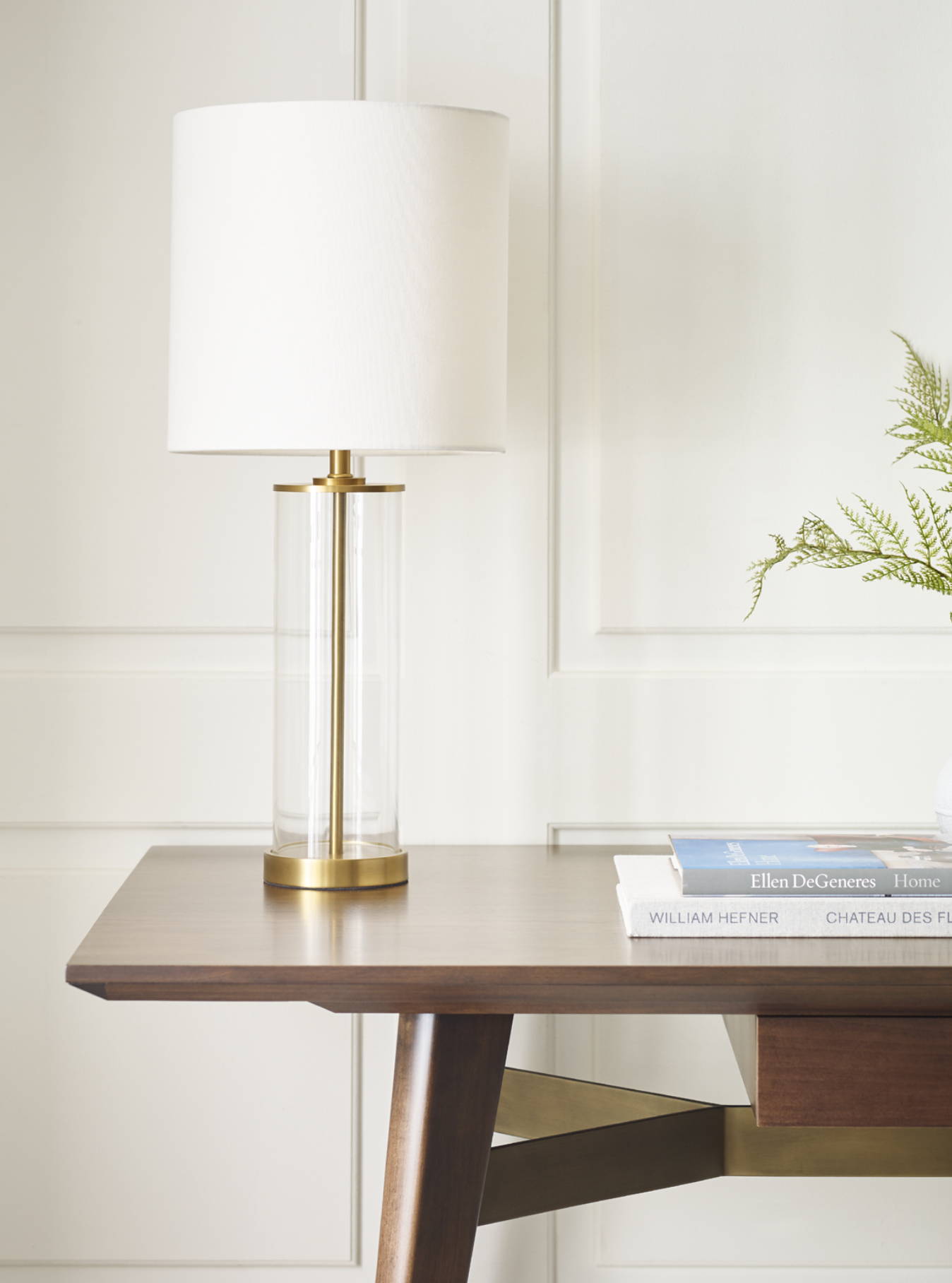 In 2015 Ellen launched her book, HOME. This beautiful coffee table style book offers a rare glimpse into her homes, the inspirations behind her decorating style and tips for creating an environment you love. Here's a preview in Architectural Digest.