If you're looking for a beach read, we've got a good one for you. Friend of ED, Liz Parker published her second novel, The Family Compound this week. It's a compassionate and insightful novel about family, broken dreams, and holding on to everything in life that matters.
If you've read her first novel, All Are Welcome, you know no one pens witty family drama like Liz with characters you want to root for. In this novel, five cousins must band together to decide the future of their shared inheritance―the family's sprawling property in Stowe, Vermont―but with each at a different place in life, reaching a unanimous decision seems unlikely. Liz promises it's got a proper rom-com Hollywood ending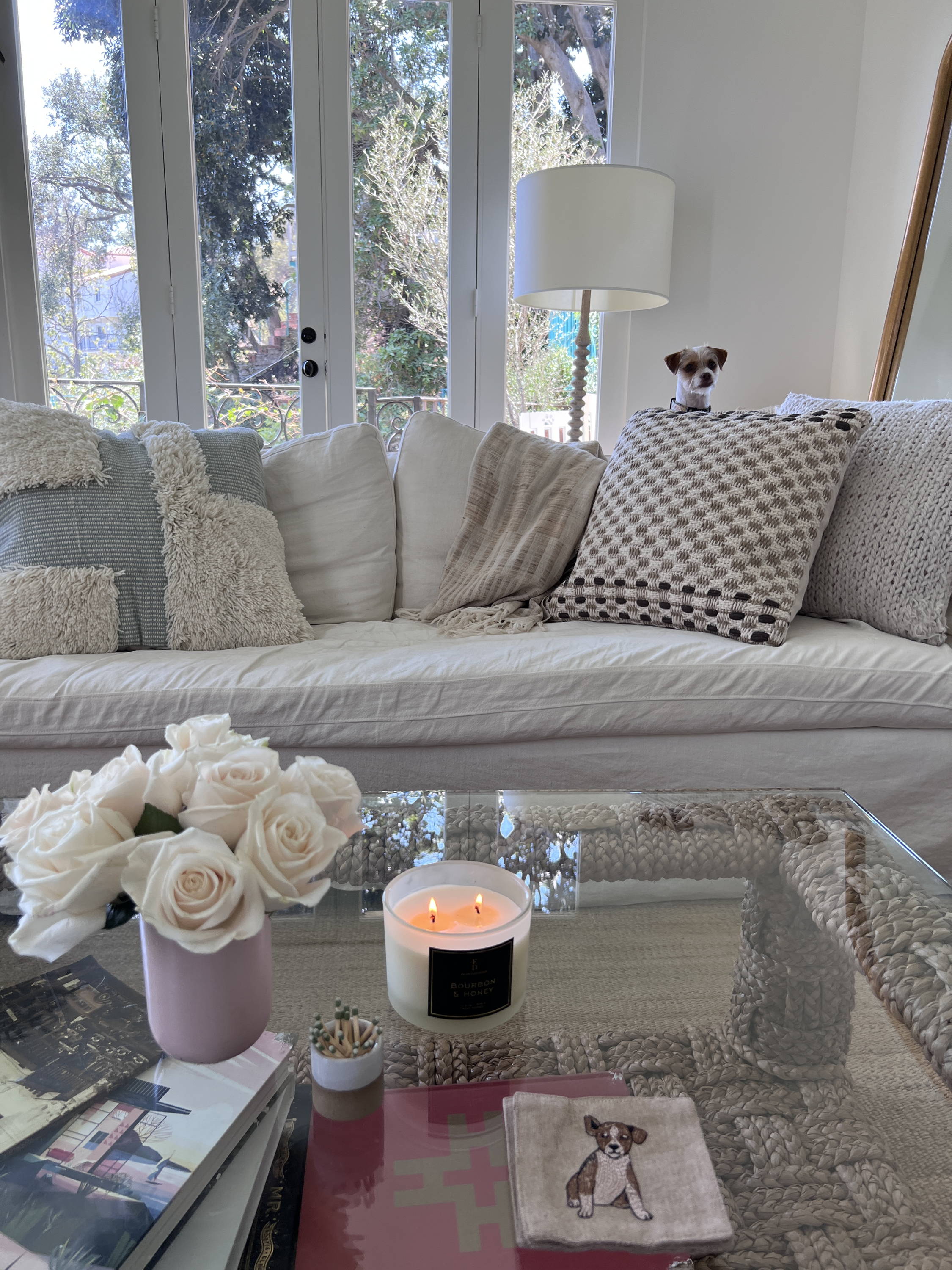 Liz is married to beauty entrepreneur and interior design expert Sarah Tallman. They live in Beachwood Canyon in the hills of Los Angeles with their three dogs, Tiny, Lola and Beep (like the car horn). The home is bright and beautiful, filled with too many sets of French doors to count that lead to endless outdoor spaces. Their front terrace looks out on downtown LA, and their back terrace butts up against the Hollywood sign.
The living room décor is clean and refined, with a mix of white couches and chairs styled with soothing neutral Loloi pillows and throws, which add texture and allow the vast room to feel cozy. Sarah warns guests, "When you sit don't be surprised if a dog pops up from behind a pillow." It's a home where everyone feels welcome!

Their home is perfect for entertaining, something the couple does a lot because they love bringing people together. Sarah is known for planning casual dinner parties or get togethers where strangers become best friends. The dinner menu and her grazing boards are always highly anticipated.
Sarah pays close attention to table settings, which are tasteful and unique, with a mix of ED plates and linens, vintage glasses and palm fans strategically placed for warmer summer days. Lately, she's opting for more neutral placemats and linens, allowing the food to be the pops of color.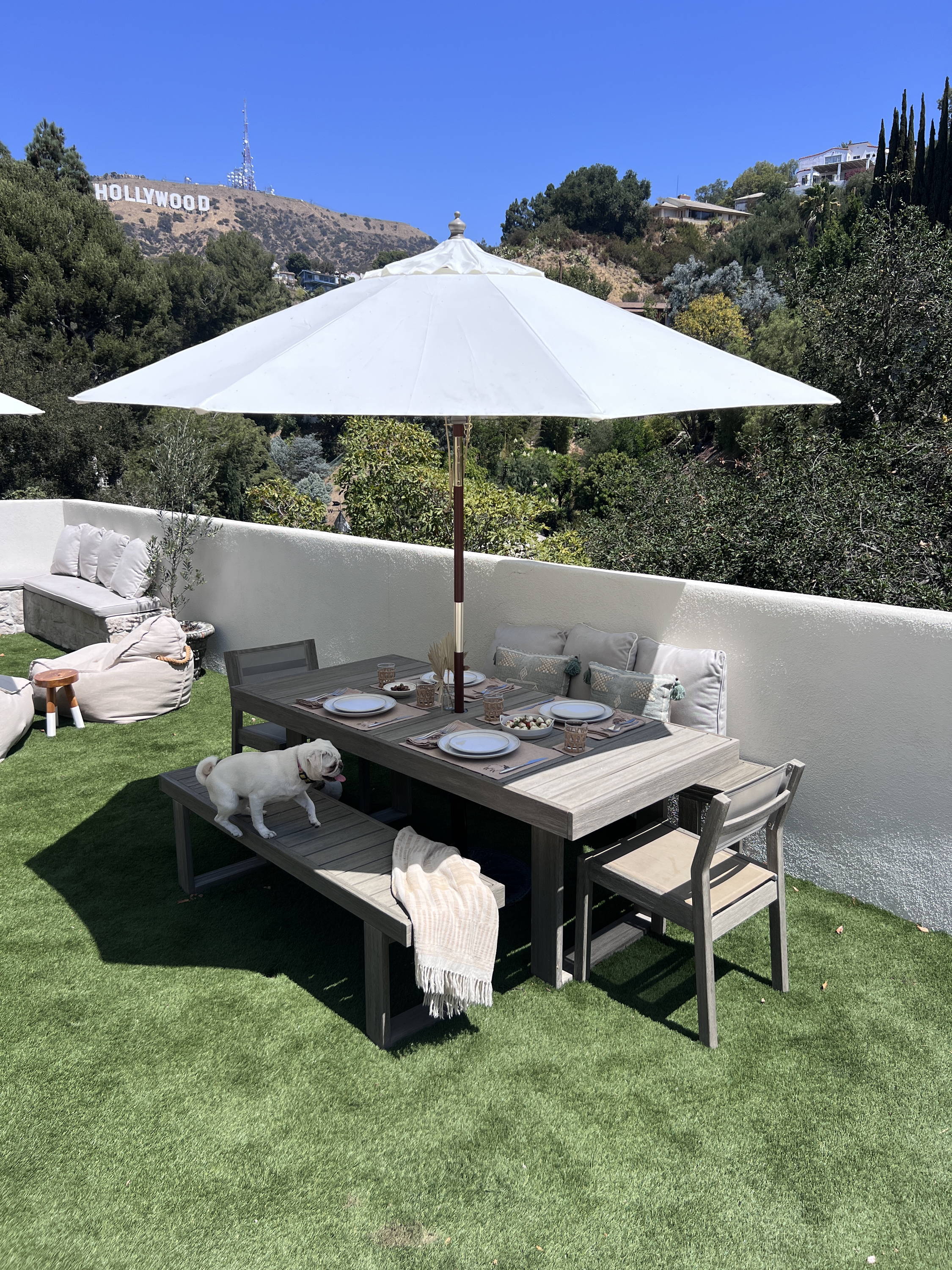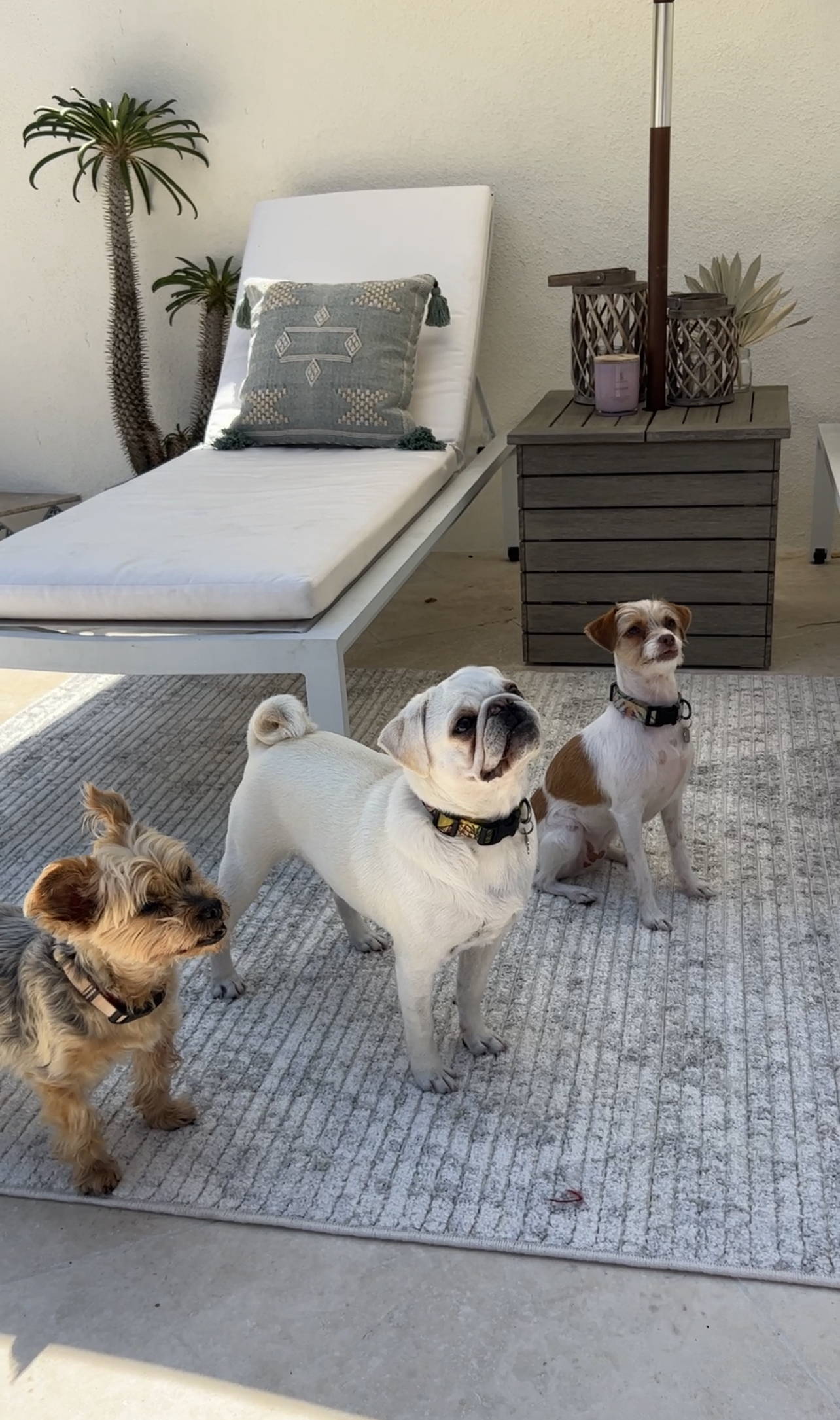 Their grand outdoor space is almost an extension of the living room with many seating areas for dining and lounging, which Sarah loves adorning with pillows, throws and outdoor rugs from Loloi to create a sense of being in an outdoor living room. The beautiful outdoor kitchen has a countertop which is great for a simple meal or cocktail hour.