This fall we took a road trip through some of the southwestern United States to rediscover natural beauty in landscapes and art formations to get inspired for future collections. Many products in the ED Ellen DeGeneres collection take their cues from nature – whether it's in color, texture or pattern. Here's some of what we discovered and a few of our products that channels some of these wonders! If you want to get inspired with a road trip this fall, we used roadtrippers.com to plan.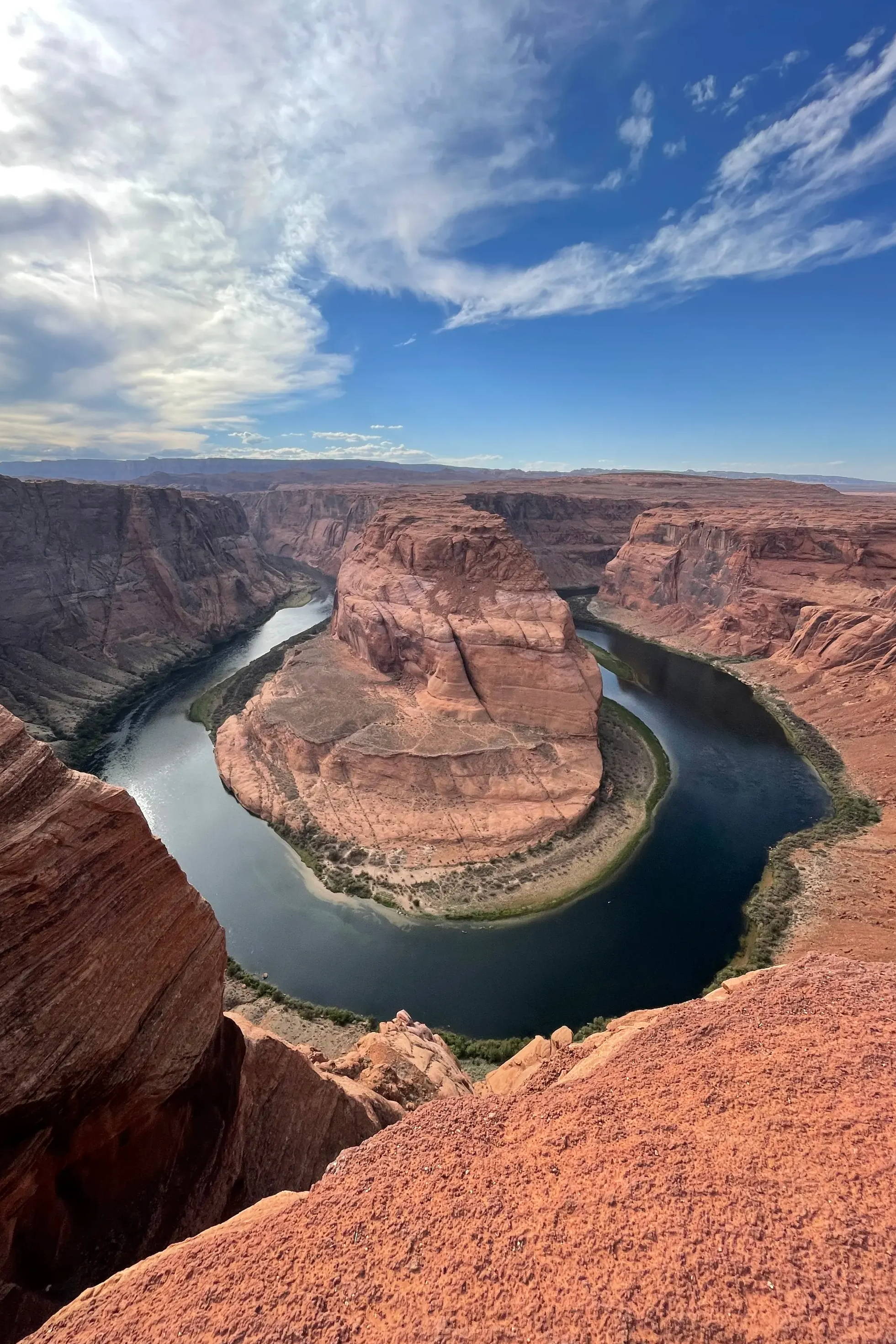 In the town of Page, Arizona lies Glen Canyon where you can find Horseshoe bend – a section of the canyon shaped like a horseshoe where the Colorado river runs through. It's truly unique in that there are practically no guard rails, so you can get unobstructed views while feeling at one with nature. If you're afraid of heights, you probably don't want to get close to the edge or look over it. If you hang out here, you can feel the energy and as the light of the day changes, so do all the colors. A mix of deep blue, brown, red, orange and clay surround you.

One of the best sunsets we've ever seen with every color represented was viewed heading northwest to Page Arizona from New Mexico just past the Four Corners Monument Navajo Tribal Park (where Arizona, New Mexico, Colorado and Utah borders meet). The striking views of the desert vegetation set against rock formations punctuated the skyline for miles while the sun was setting. The sky and landscape varied between a mix of light blue, deep blue, yellow, orange, red and green.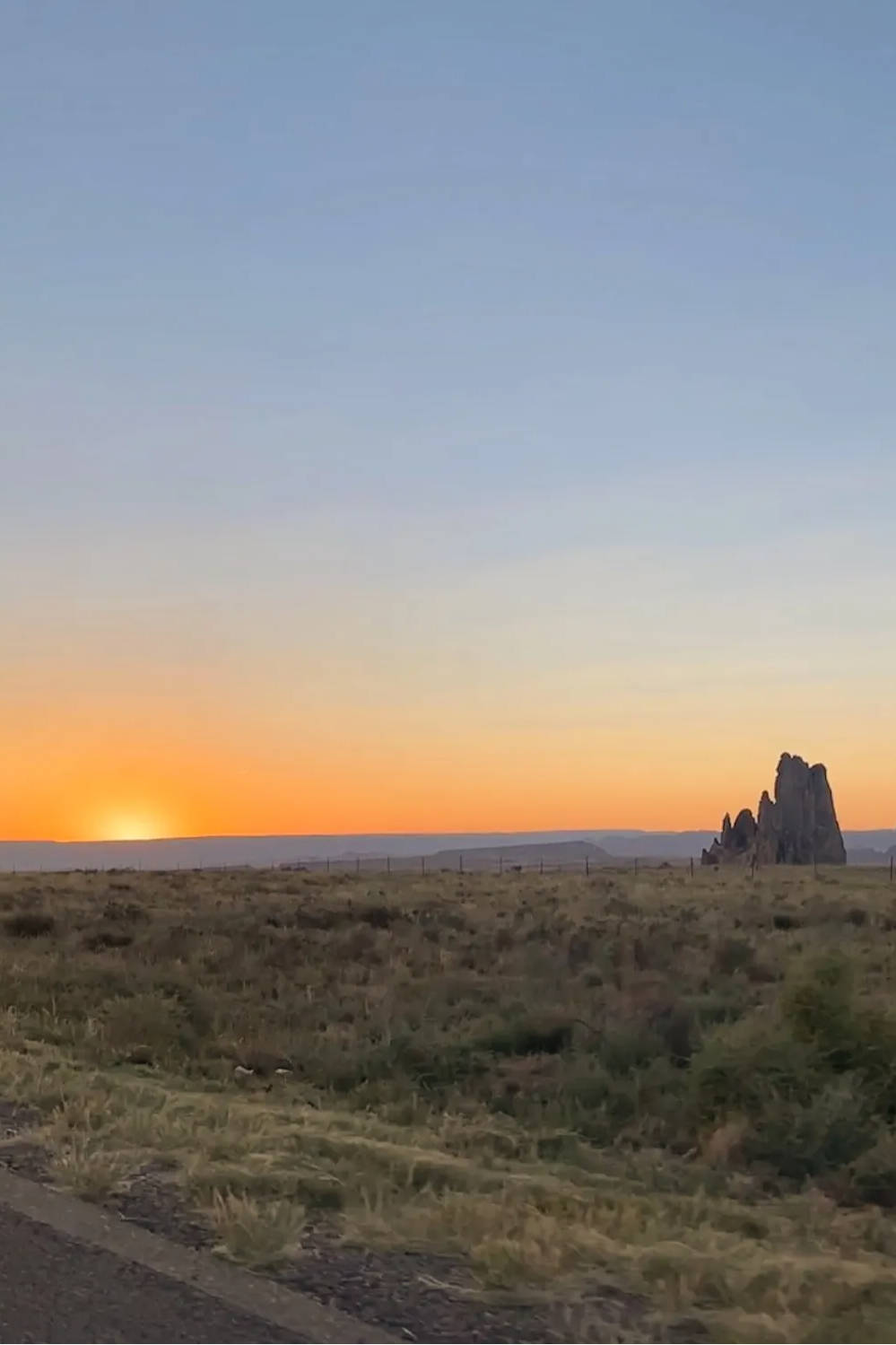 Along famous Route 66 (you know, where you get your kicks), you'll find the Cadillac Ranch in Amarillo, Texas. A group of artists who called themselves The Ant Farm took 10 vintage Caddies and buried them nose first into the desert. It's now a piece of public art and a major tourist attraction along this route. The best part, feel free to bring your own can(s) of spray paint and tag it. This ever-changing installation is colorful, retro and inspiring.
The Most Beautiful Road in America

Interstate 550 heading west from New Mexico to Colorado is called "The Million Dollar Highway" for a reason. Dubbed the most beautiful road in America, it's mostly a long two lane stretch with miles and miles of visibility ahead, stunning views of mountains and canyons, all in beautiful earthy tones. We drove from Santa Fe to Page Arizona from mid-afternoon into Sunset and the views did not disappoint. Every turn was something new.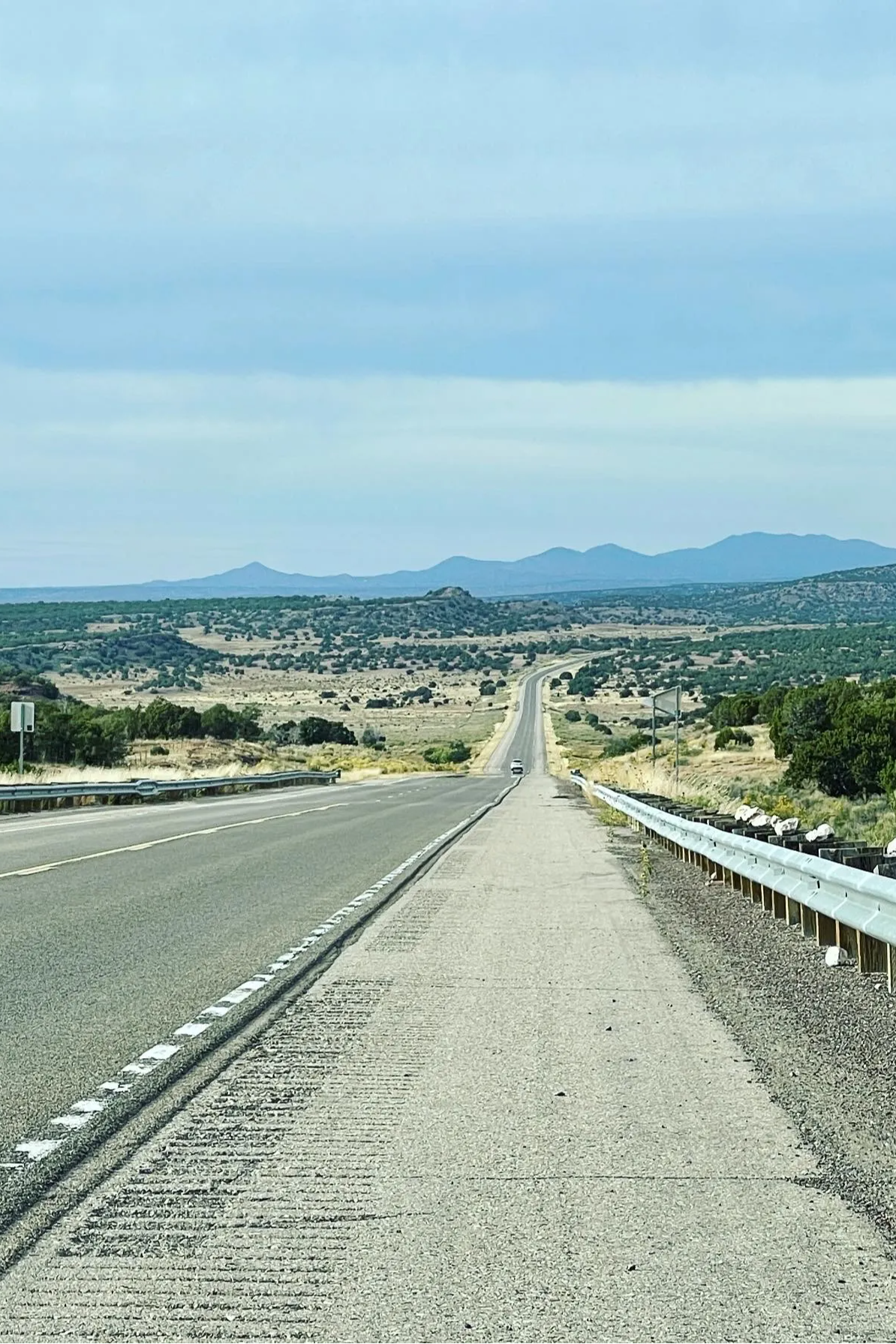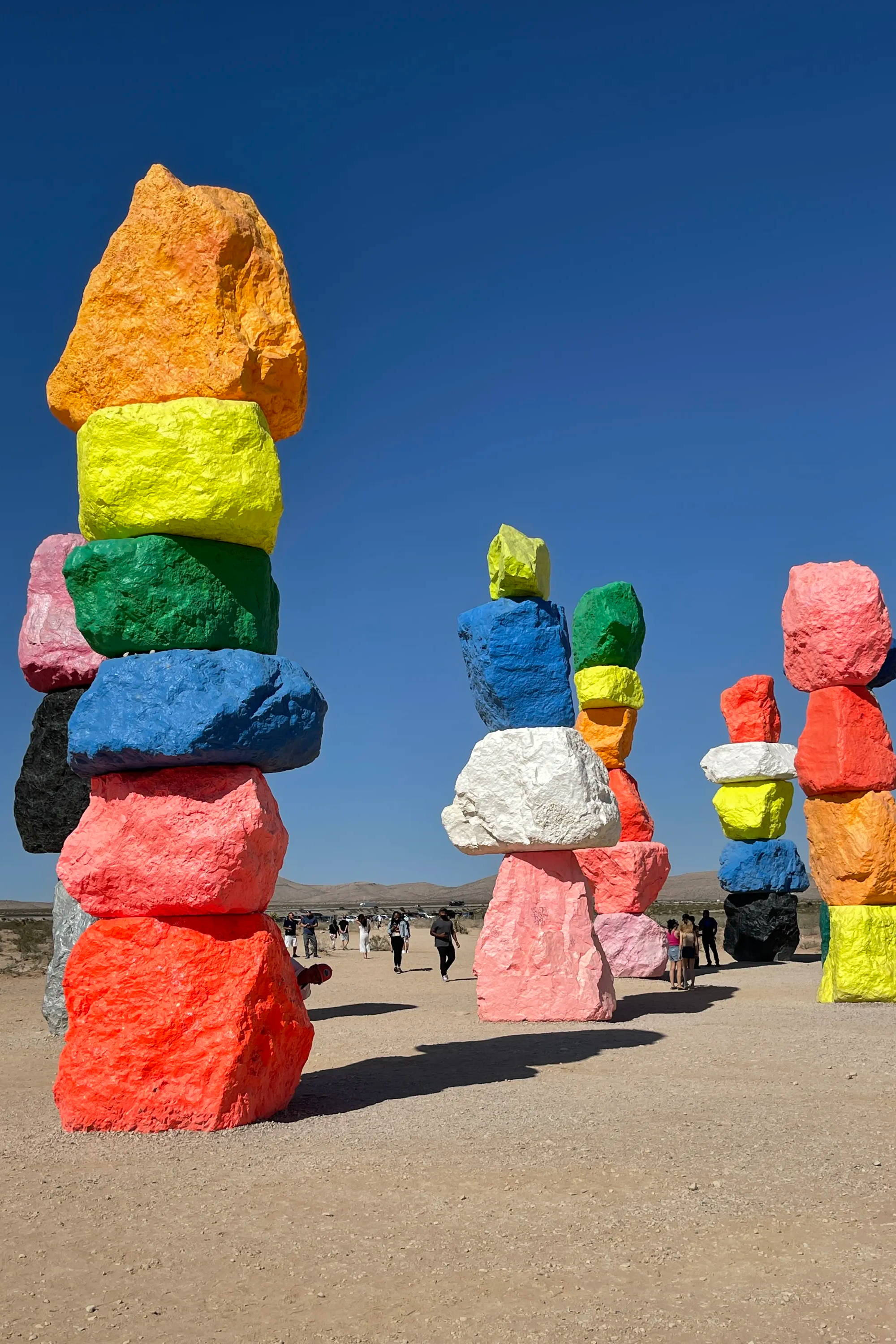 Just 10 miles outside of Las Vegas, Nevada head into the Mojave desert and you'll find the Seven Magic Mountains. It's a colorful large-scale art installation by Swiss artist Ugo Rondinone - comprised of seven towers of colorful, stacked boulders standing more than thirty feet high. You may have seen them…on Instagram, as this is a favorite shot for every influencer or photographer. Unfortunately no pictures can capture the magic of this art form in person.
Death Valley National Park

Spanning between California and Nevada lies Death Valley National Park, a 3.4 million acre reserve of wilderness, desert and ever changing terrain. It's the hottest, driest and lowest national park (it's below sea level and is in constant drought). There's color, texture and lots of heat. Highs in Death Valley can reach up to 130F, hence the name, Death Valley.